I have a great tip for you about how to clean your iron quick and easily with no mess. Maybe you already know about this, but in case you don't here goes: Purchase a package of Mr. Clean brand Magic Dry Eraser Sponges (no affiliation), and then turn your iron on to get it hot. Meanwhile dampen one of the sponges with a little water and wring out any excess. Once your iron is hot, unplug it and let it cool for a minute, so it's not so hot as to burn you. Then just rub the sponge all over the iron sole plate and especially in the steam holes and you will see your iron getting clean as your sponge gets dirty. It cleans faster and easier than using that iron cleaning paste in the tube and there is no odor! I love this Magic Eraser sponge! It is my new iron cleaning sponge from now on. I will certainly be cleaning my iron more often since it is so much easier and faster to clean.
Sorry I didn't take any before or after photos because I did this last night and wasn't sure what the results would be. I will say the steam vent holes are finally clean as new now. I had never been able to get those vent holes clean no matter what I tried cleaning it with and I tried it all before.
I haven't even used these Magic Erasers for anything else, but I hear they clean other surfaces well too. If you clean other items with these, I would like to know what you clean and well it works for you.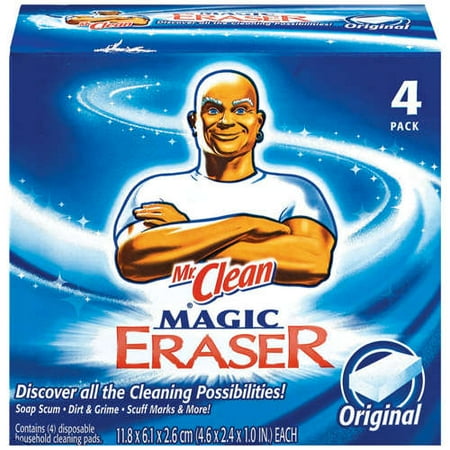 Pin It Now!